Fujitsu General Heat Pumps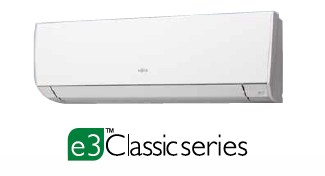 e3 Classic
State-of-the-art technology. Compact, quiet mode inside and outside, human sensor for added power savings, advanced healthy air filters, more world first features.
e3 WiFi Edition
e3 technology with built-in Wi-Fi. Compact, Low Noise Mode, Energy Saving Control, Power Boost Mode.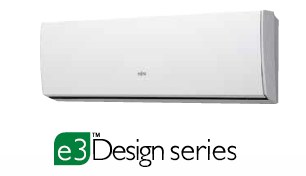 e3 Design
All the benefits of the e3Classic in a sleek, super compact design. Just 185mm deep.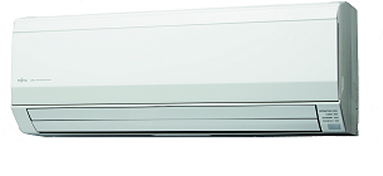 Compact Hi-Wall Premier
Our Premier Heat Pump. Smart, multi-featured, whisper quiet, advanced healthy air filters, fantastic efficiencies with all the heating you'll ever need.
Hi-Wall Premier
For larger areas, the LFC series delivers 8kW-10kW of heating, but is still very efficient with all the features you want.
Hi-Wall premier Plus
Our price fighter! Slim, smart and efficient with many extra features, but at a surprisingly low price.
Floor Console Models
Smart and elegant, yet surprisingly efficient and powerful (up to 5.2kW of heat). Many extra features, including Fast Heat – dual fans to heat twice as fast on start-up.
High Capacity Floor Consoles
Built for the coldest NZ winter – up to 8kW of superior heating. Yet still very efficient, quiet and elegant.
Compact cassettes
Almost invisible because all you see is the discreet grill in the ceiling. Very powerful, with up to 8kW of heating.
Multi Room Systems
Choose a Fujitsu Multi-Room System to heat or cool 2,3,4,5 or 6 rooms – all from one outdoor unit.
Ducted Central Heating Systems
NZ's first ENERGY STAR® rated Central Heating systems. Zone Control option, smart backlit LCD wall controller. The luxury of all round comfort, all year round.
Download the full Fujitsu Heat pump Catalogue